World Christianship Ministries Bonus Coupon Page, FREE Bonus items with the Clergy Ordination Package you Select, select one of the wcm World Christianship Ministries minister or Clergy packages and receive a FREE extra Bonus Certificate |

HOME PAGE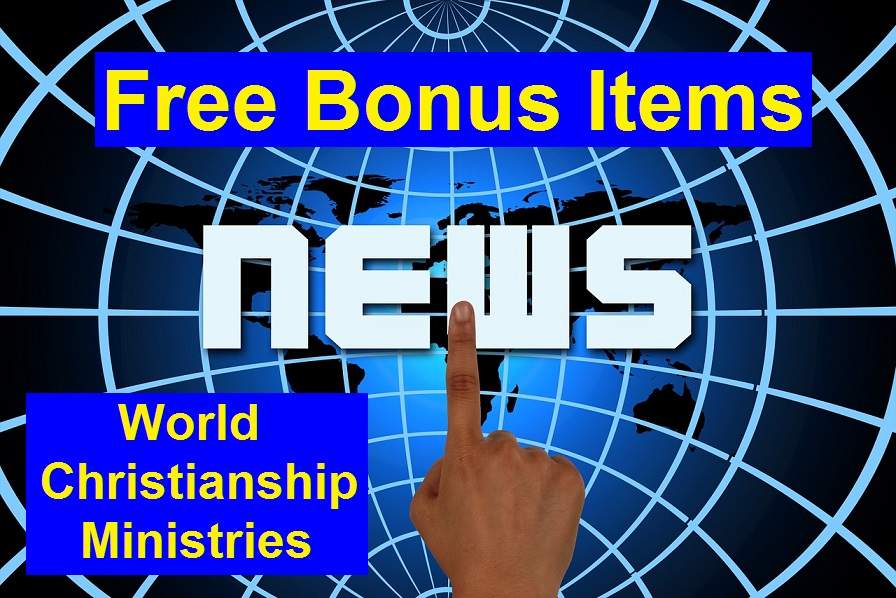 FREE BONUS ITEMS

when you apply for one of our
Ordination (Minister, Clergy) Packages and send the requested offering.
Open one of the

Blue Bar

PDF links below to view our
FREE BONUS ITEM COUPONS

If you wish a package that includes our Bible Courses
Click on the

2nd Blue Bar

.

10 Pages of information when you click the Blue Bar Above
Page 1 -

Ordering Form
Page 2 -

Application
Page 3 - FREE BONUS ITEMS COUPON
Page 4 - FREE EXTRA BONUS ITEM COUPON
Page 5 -

Certificate Examples

, Pick Your Parchment Paper Color
Page 6 -

General Information about Becoming Ordaine

d, and about World Christianship Ministries
Page 7 -

Listing of Items in Each Ordination

(Minister, Clergy)

Package
Page 8 -

More Certificate Examples
Pages 9-10 - Brief

explanation of each item on the Ordering Form

on Page 1
Click on this

Blue Bar above

if you would like to apply for a
package that includes
Bible Study Courses

Click on the Guided Site Tour Bar above if you would like
a quick tour of the most important pages on this site.
World Christianship Ministries
PO Box 20030
South Lake Tahoe, CA 96151
© World Christianship Ministries LLC
TM SM